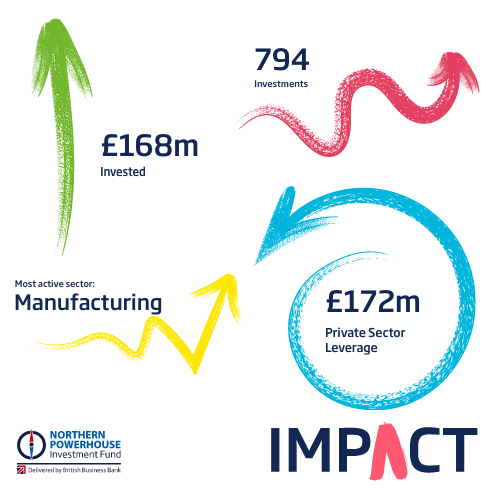 News / 27.07.2020
Supporting Northern businesses
It's more important than ever that the £400m Northern Powerhouse Investment Fund (NPIF) continues to deliver through these unprecedented times. We've been communicating a clear message that NPIF remains open for business, as well as highlighting its commitment to helping companies survive during the economic disruption.
A number of NPIF fund managers have been accredited to offer the Coronavirus Business Interruption Loan Scheme (CBILS) to help businesses navigate their way through the challenging period.
We have also been working hard to showcase the resilience and impact of companies within the portfolio. Didsbury Gin is targeting US expansion following a funding boost and has switched its focus to hand sanitisers for key workers in the NHS. Software platform Chatta – which recently received a £250,000 investment from NPIF – Mercia Equity Finance – has made its platform free of charge during lockdown to allow families to communicate better together and help children read and write more confidently from home.
This is what Suzanne Tinkler, senior manager at British Business Bank, had to say: "MC2's response has been exceptional throughout the lockdown period. The team has done a brilliant job at keeping our stakeholders up to date with the latest developments, as well as highlighting the positive stories from across our portfolio."
The disruption from the coronavirus outbreak came at a time that NPIF reached its three-year anniversary – where it has invested over £165m into more than 620 businesses, while leveraging an additional £172m of private sector finance.
Check out NPIF's impact to date here.