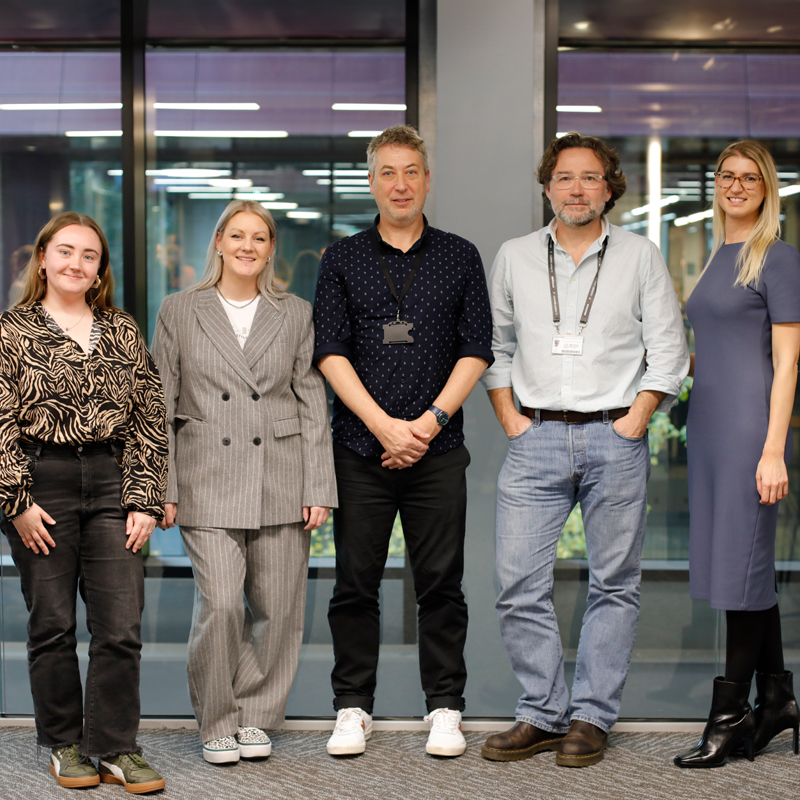 News / 14.11.2023
MC2 announces talent partnership with Manchester Met
We have announced a partnership with Manchester Metropolitan University (Manchester Met) to help create the next generation of marketing talent.
The employee-owned agency has established a series of training and development initiatives to provide greater opportunities for marketing students at the university.
This included the first entry-level recruitment day for 30 students alongside programme leader David Colley, a senior lecturer specialising in branding, strategic marketing and marketing communications. The event, which took place on 8 November at Bruntwood's Circle Square, provided 30 marketing students with the opportunity to work on real-life briefs, hone their presentation skills and get instant feedback from the firm's senior PR and content professionals.
MC2 is also delivering a series of lectures at the University to provide best practice on creating marketing campaigns, as well as offering regular speed interviewing sessions to give practical tips when applying for jobs for the first time.
This partnership builds on the agency's involvement in Manchester Met's First Generation Scholarship Programme, which supports students who are the first in their family to go to university. To date, MC2 has funded 20 scholars, and provided them with a range of work experience opportunities. 
Natalie Topham, head of content at MC2, said: "Talent development sits at the heart of everything we do at MC2. Our partnership with Manchester Met has been built over a number of years – and it's been a real privilege to work alongside an organisation that's part of the fabric of our city region and has a truly life-changing impact on all its communities."
David Colley, senior lecturer at Manchester Metropolitan University, added: "It is always a pleasure working with the local business community to increase opportunities and open doors for our students. MC2's proactivity and energy when it comes to engaging with the University has been incredibly valuable and is making a significant difference as we continue in our mission to make higher education accessible to all, by giving our students tangible experiences of the working world."