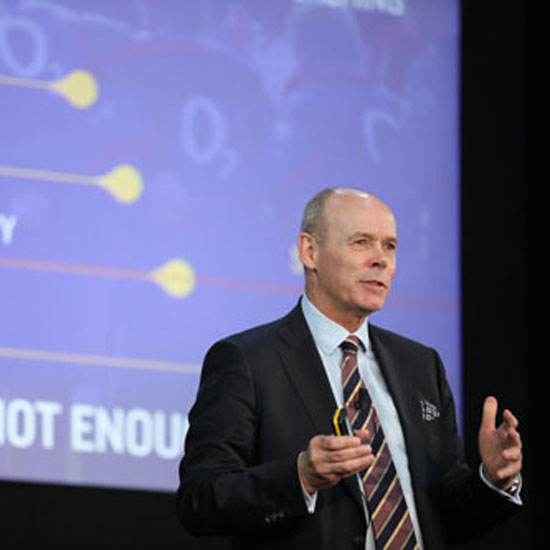 News / 02.05.2018
Powerhouse voice for Goldman Sachs
MC2's commitment to supporting and driving the Northern Powerhouse agenda within the private sector has seen us work with the Cabinet Office, the IOD, business leaders and clients across the region to keep momentum and represent the north's capabilities on a national and international scale.
To this end, MC2 CEO Mike Perls, was invited to talk about the opportunities presented by the Northern Powerhouse at Goldman Sachs' inaugural 'Small Business World, Big Business Culture' conference at the spectacular Gorton Monastery in East Manchester. A product of the 10,000 Small Businesses UK alumni programme – a programme very much aligned with MC2's work to further the cause of growth-orientated businesses – the conference explored the importance of business culture for ambitious companies.
Other speakers included Rugby World Cup-winning coach Sir Clive Woodward and a host of other distinguished figures such as Goldman Sachs' Chris French, Griselda Togobo of Forward Ladies and culture consultant Jo Geraghty.
If you're interested in joining the Goldman Sachs 10,000 Small Businesses programme, why not get in touch with us or visit their website.