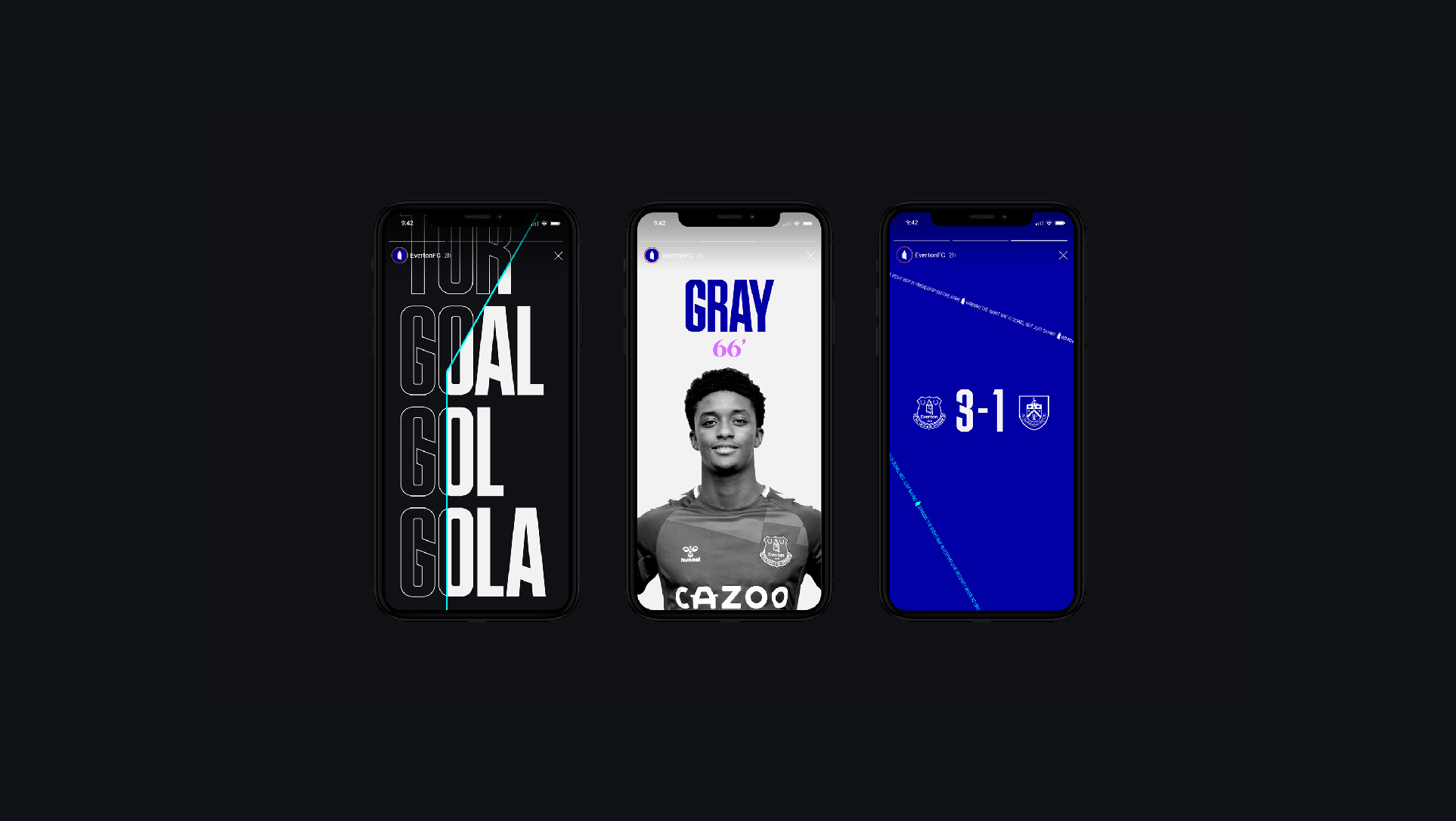 News / 20.07.2022
Are football rebrands leading the field?
Sam Dunn, deputy creative director at MC2
We are proud to support a number of high-growth sporting brands. In this blog, our deputy creative director, Sam Dunn, shares his thoughts on what the latest string of football club rebrands reveal when it comes to the fight to attract and engage with fans both new and old around the world.
Are football club rebrands leading the field when it comes to creativity?
We're seeing a bit of a domino effect in this space and it certainly isn't a bad thing. More and more teams are reimagining how they can reach out to fans in new and more expressive ways. They are establishing new visual voices that are flexible and less rigid, dynamic and less static – while trying to stay deeply rooted in their traditions and history.
We're moving away from simply a crest and a colour to complete brand identity packages that introduce new graphical treatments, typefaces, photography styles and iconography.
There's some really interesting stuff happening when it comes to colours. We might associate a team with a single colour. City are blue, Utd are red. But we're seeing colours introduced that are suited to digital platforms, and you can see there's real consideration when it comes to all these touchpoints.
Diversity is rightly a big focus and really coming through in recent rebrands, at a time when the football landscape is changing for the better – albeit slowly. Fans want to engage with brands that inspire and feel progressive, and reflect their own community, whether that's a community on the doorstep of the stadium or on the other side of the world.
The success of these rebrands will ultimately come down to which team can best inspire and capture new audiences whilst engaging with and building on the pride in their existing fan bases.
It's the sort of thing I'd want to talk about in the pub after a game. But maybe that's just me.
We love to chat. If you'd like to talk about branding or sport, drop us a line at strategy@thisismc2.com