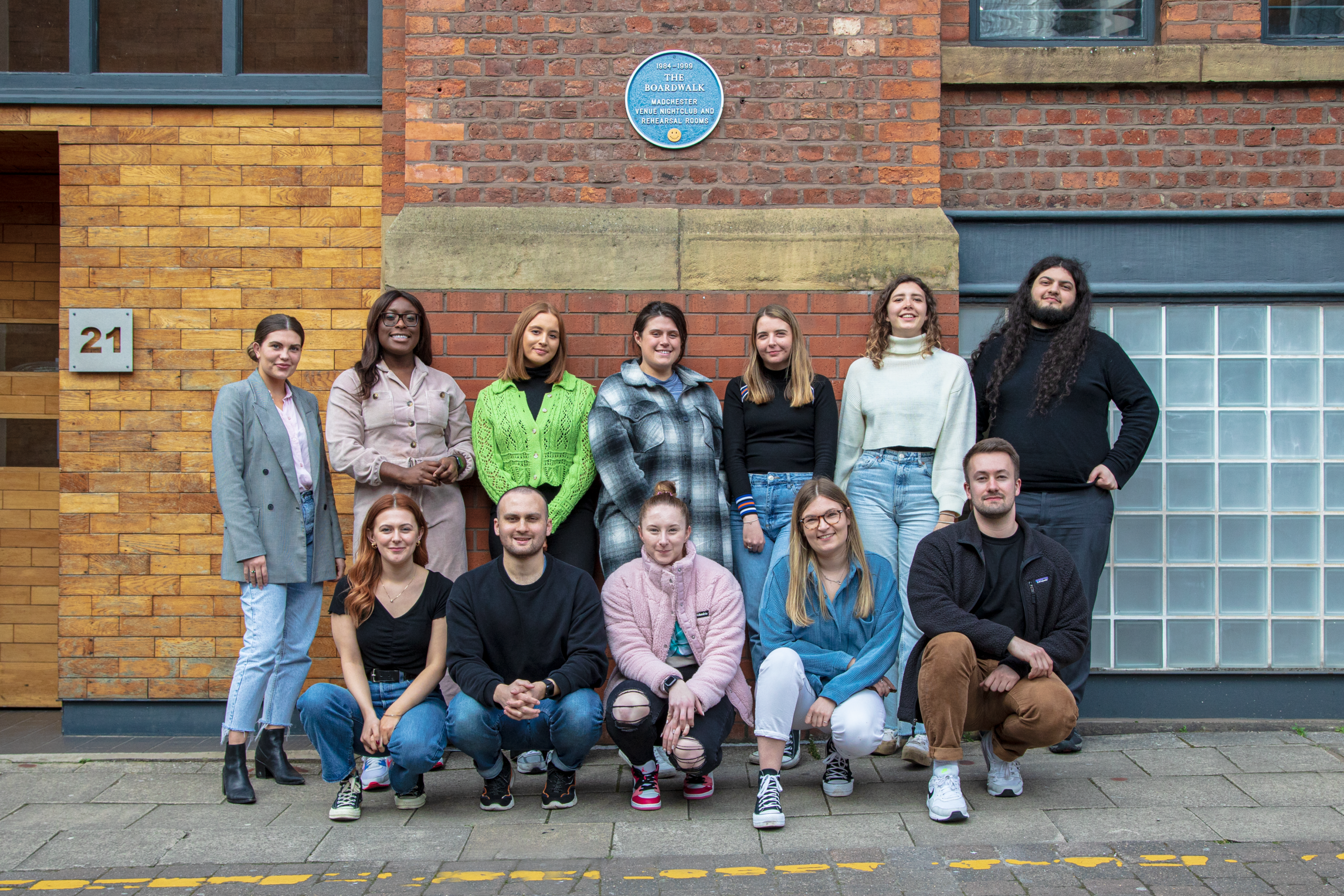 News / 25.03.2022
Employee ownership: One year on
We are celebrating a successful 12 months since becoming 100 per cent employee-owned, making 12 new hires, winning a string of new clients, and delivering a second record year in a row.
Our new partners include senior account manager Chidi Onuoha and account executives Ella Broadbent, William Costley, Kate Woodmass, Jess Sephton and Emma Gage. Jo Frier, Lucy Roberts and Lola Newton joined our creative services team, whilst designer Sam Stacey, middleweight web developer Bruno Calderaro and video producer Libby Bushell have bolstered our creative studio.
New client wins over the past year comprise a range of high-growth businesses, including mobility, connectivity and technology provider Radius, private debt fund TDC (formerly Tosca Debt Capital) and digital contracting business Summize. They add to our existing portfolio which includes the government-backed British Business Bank, business advisory firm Deloitte and global cybersecurity expert NCC Group.
We moved to employee ownership 12 months ago and recently appointed Jonathan Saatchi as Managing Director. Forecasting a third record year in a row, we are actively seeking new talent to support this growth.
Elsewhere, we are strengthening our digital marketing offering, with sister agency MountDigital becoming a HubSpot Gold partner to support clients with more sophisticated lead generation needs.
Jonathan Saatchi, managing director at MC2, said: "Our first year of employee ownership has been a resounding success. We've got a brilliant, passionate team that have delivered outstanding work that's made a real difference to the ambitious organisations we're privileged to work with.
"Our business pipeline is growing with some significant projects set to kick-off before the end of the year. We're looking to further increase headcount across the agency – while continuing to prioritise the development of the team."