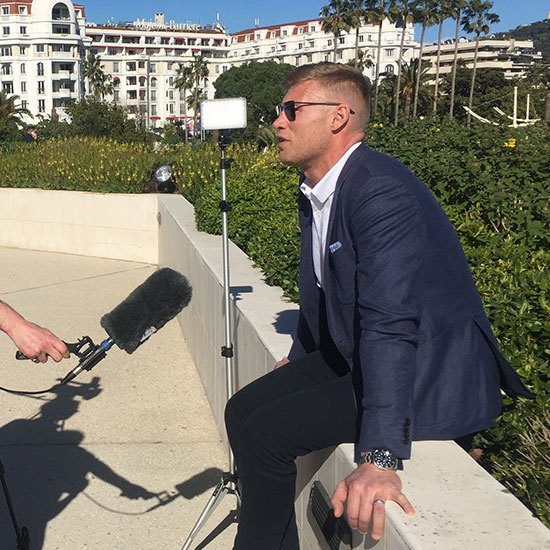 News / 29.03.2018
MIPIM Makes the Headlines
Months of preparation culminated in an exceptional week for MC2 and the northern cities at this year's MIPIM international property conference in Cannes. Supporting a record delegation from Manchester, former England cricketer and Logik Chairman Andrew Flintoff was one of the star figures as we promoted the developer's work in the region.
As well as communicating Logik's long-term strategy via the media, Andrew and the team demonstrated their commitment to conscientious development in the north via platforms with the Manchester and UK Government Pavilions, promoting the need for responsible schemes that account for modern day life, from sport and culture through to mental well-being.
Why not check out Freddie's blog about northern prospects for Property Week or watch his interview.
Further down La Croisette, we looked to boost Newcastle's international ambitions as the 'heart of the north east' heads towards devolution. Our content programme, supported by forward-thinking cities including Liverpool, Bristol and Stockholm, showcased Newcastle voice as a smart international city on the precipice of major growth thanks to a strong pipeline of residential and commercial development.