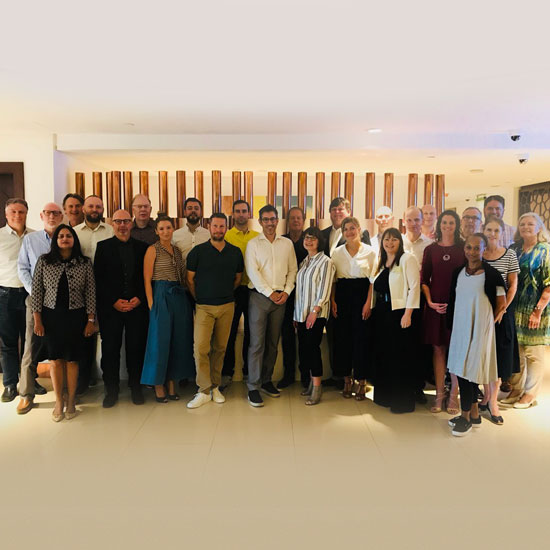 News / 02.05.2018
Learnings from Dubai
Our portfolio of high growth firms is increasingly operating on a global stage, with tried and tested UK success providing a quality measure for entry into new markets worldwide. Since joining global communications network, IPREX, MC2 has benefited from a presence in major international markets; supporting the growth paths of our clients far beyond our borders.
It was this topic that provided much of the discussion at IPREX's annual meeting in Dubai this month. MC2 joined over 20 of our international partners in looking at how we can best support our clients through the unique offering of specialist local agency support, combined with the international reach provided by IPREX.
Sharing best practice was also high on the agenda. As part of a stellar line up of activity, we provided insight into how best to harness agency culture; presenting MC2's engaging University of Life programme and the value of a purpose driven organisation when it comes to retaining talent.
A huge thank you to hosts, Iris PR. #IPREXDubai2018