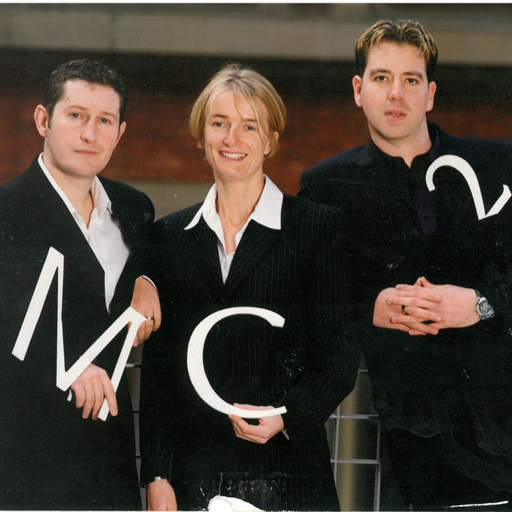 News / 04.10.2019
Happy birthday to us 🎉
Twenty years ago, Mike Perls and Jenny Morgan created something special. On Monday 4thOctober 1999, MC2 was launched. A two-man start-up has quickly grown into one of the largest independents in the sector.
Throughout our history, we have always been driven to make a positive difference within our communities, to our clients and to our people. We uplift the work of those who inspire us, at home in Manchester and across the globe.
We want to take the time to say thank you to all those who been on this journey with us. From our MC2ers, past and present, to our incredible clients and everyone who has supported us over the last twenty years. We hope you feel you are a part of something truly special – we certainly do.
From the heart of Manchester – and eventually the heart of Madchester, when we moved into the Boardwalk twelve years ago – we have worked alongside incredible clients to transform cities, support high-growth businesses into global powerhouses and collaborate with some of the most exciting household names in tech, healthcare, property, consumer and financial services.
For twenty years, we've pulled together some ballsy campaigns, including our very first for the Internet World Exhibition in 1999. We put a lawyer in a Deansgate window, instructing him to live off the internet for one week – tougher back then than it would be these days! Since then, our work has continued to inspire, push boundaries and make a difference.
Together, our work has affected meaningful change at home and globally. We'll pull on the gloves with local Business Heavyweights to raise funds for fantastic local causes, Raise the Roof to ensure everyone in the city region has a bed every night, and support the inspiring work of organisations such as Maggie's and the Tim Bacon Foundation to improve access to facilities for those affected by cancer. This core purpose was recently recognised by Her Majesty the Queen, with our CEO Mike Perls awarded an MBE for his services to the community of Manchester.
Our Talent Director, Jenny Morgan, wants to celebrate the people who have contributed to MC2's success since 1999:
"When Mike and I launched MC2, we set out to make a real, positive difference to businesses within the North West. We wanted to offer quality work to clients and create a community where people loved to work. From one tiny desk to the Boardwalk, we've enjoyed remarkable growth in twenty years and it's down to that purpose – to make a positive difference to our clients, communities and people.
"Over the years, MC2 has collaborated with some inspiring clients to produce incredible work, support globally significant projects and raise funds for vital charitable initiatives. It wouldn't be possible without our community of support and our exceptionally talented MC2ers, both past and present, who have helped to create something truly special. I am so proud of the talent that has come through our doors."
Thank you to all who have supported us along this journey, from those who have been with us from the very beginning to those who joined us more recently on this adventure. To celebrate two decades of extraordinary people, work and growth, here's a look back at the history of MC2. Happy birthday to us – now where's the cake…