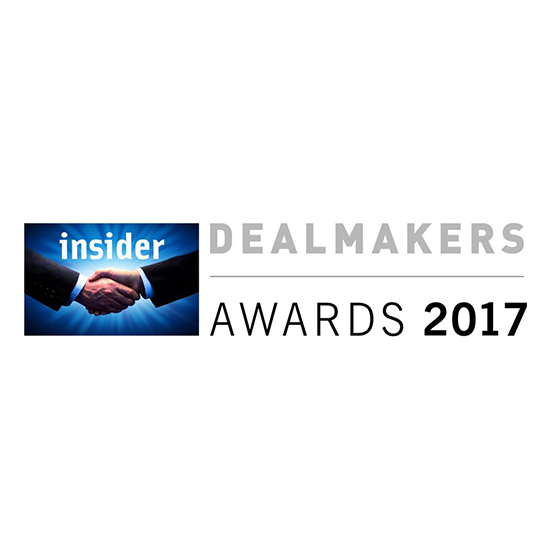 News / 31.10.2017
Dealmakers Awards hails region's professionals
We joined the region's corporate finance elite at the North West Insider Dealmaker Awards to celebrate the fantastic work of the deal community.
MC2 client NorthEdge Capital was the big winner of the night, securing three awards including Private Equity House of the Year, while there were also wins for GCA Altium and Browne Jacobson.
The North West deals market continues to be the most active outside of London and we are proud to be working with some of the most prolific private equity investors and corporate finance advisers in the industry.