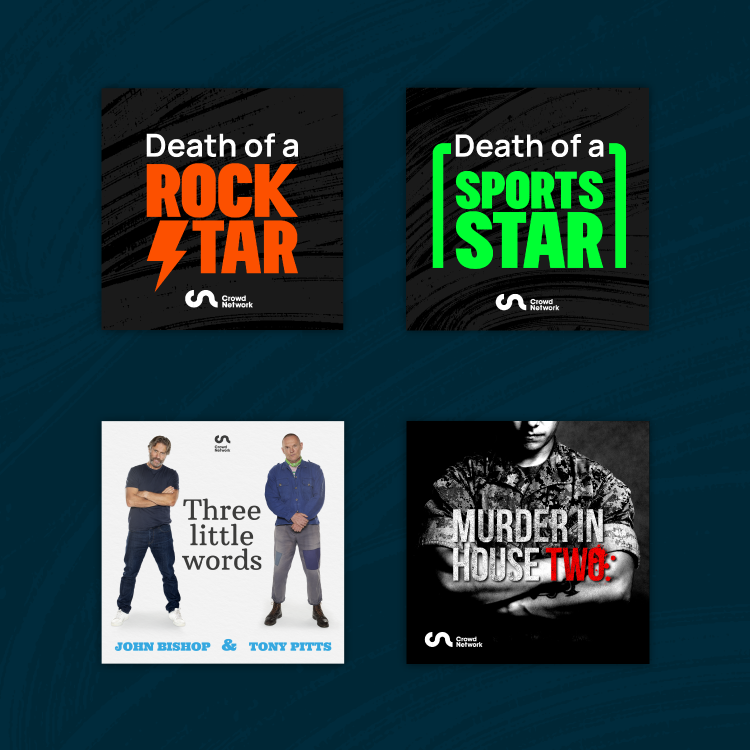 News / 30.09.2020
Creating Europe's biggest audio-on-demand network
Podcasts are going mainstream and we're working with a new audio-on-demand network that aims to be the biggest in Europe.
Crowd Network is run by the former BBC stars behind That Peter Crouch Podcast and has the backing of comedian John Bishop as well as securing £500K from Enigma Holdings during lockdown. They've launched four podcasts in four weeks with much more to come.
Make sure you check out www.crowdnetwork.co.uk where you can find all the pods or just search on Spotify or Apple Podcasts – from celebrity interviews in John Bishop's Three Little Words, to a 15 year investigation into US Marine Corp corruption in the explosive Murder in House Two.
MC2 clients will receive access to exclusive Crowd Network content. If you'd like to find out more about Crowd and how podcasting can help your business – get in touch.